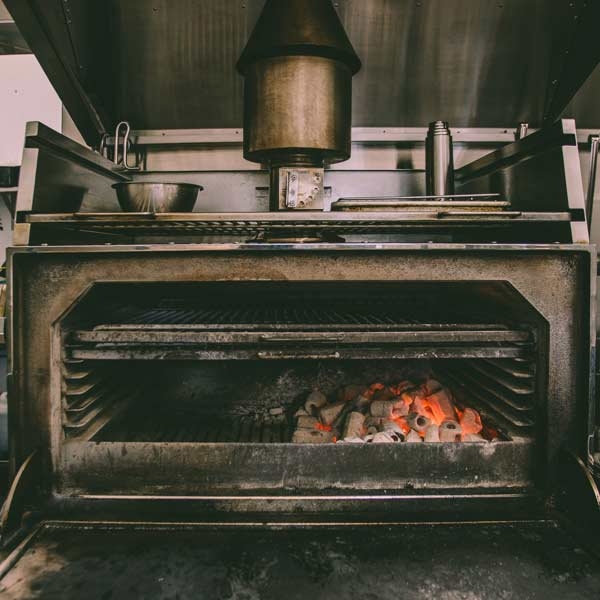 WHAT WE'RE ABOUT
CHARGRILL INSPIRED FOOD
As a recent addition to downtown Hardy Street, Parts & Service opened in late 2018.  Our coal-fired Josper Oven elegantly sears, smokes and grills simultaneously using a dry heat to create irresistible crisp, charred meat and fish dishes.  Functioning like an indoor barbecue, it retains the moisture and flavour as the meat is kept behind closed doors within the oven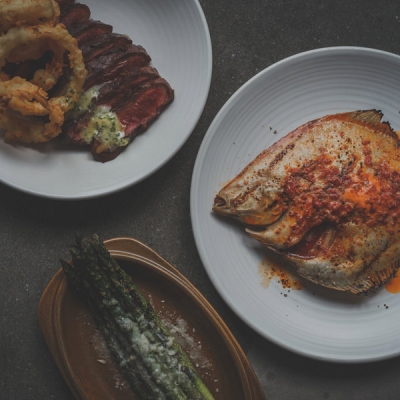 HOURS
WEDNESDAY – SATURDAY FROM 4:30PM
CLOSED SUNDAY – TUESDAY
NO SURCHARGE FOR PUBLIC HOLIDAYS
DINING
CASUAL & LIVELY
Parts & Service has a large, pet-friendly outdoor patio, the perfect setting for cold beer and good food!  Our personable staff and casual atmosphere makes this bar a wonderful place to be.
FLAVORFUL FOODS
OUR DELICIOUS RECIPES
Using fresh seasonal ingredients, Parts & Service is serving a flavourful mix of small plates, meat and fish.
Enjoy a selection of small plates with friends and choose one of our tender meats to be cooked over searing hot coals.
RESERVATIONS
BOOK A TABLE | WALK-IN'S WELCOME
Here at Parts & Service we understand that not everyone can plan ahead. For this reason we hold a number of tables each night for 'walk-in' diners.
For those of you who like to know where you're dining and when, book in with us Wednesday – Saturday from 4.30pm